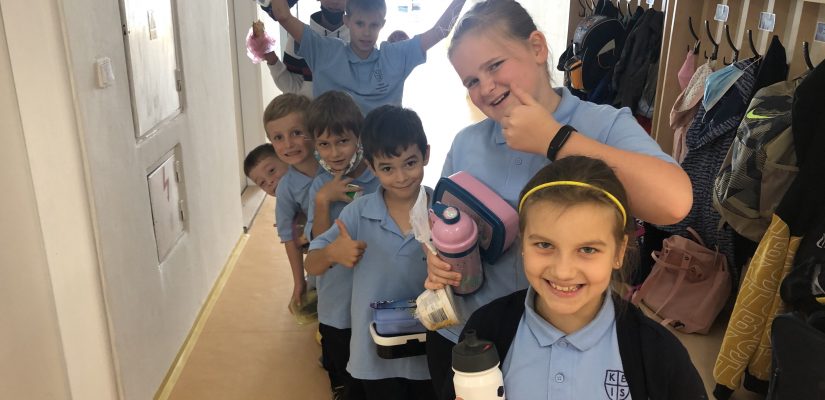 Our first couple of weeks in the PYP
The most genuine implementation of the IB PYP in Slovakia has begun at KEIS!
There have been a lot of positive little steps in such a short amount of time as we experience our very first unit of inquiry (UOI). We are also immersing ourselves and daily life of learning in English. It can be a challenge, but very rewarding every day, because of those little steps.
We have seen students begin to inquire at home, engage in transdisciplinary learning, gain knowledge through concepts, have opportunities to develop their Approaches to Learning (ATL) skills, and of course, practice the 10 attributes of the IB Learner Profile.
With more exciting learning experiences ahead, our PYP continues to grow in numbers!
If you would like to see for yourself, book a private visit and your child can be invited to a trial day in our PYP!
You can contact us at: headmaster@keis.sk or keis@keis.sk for more information.
Don't miss out on everything about KEIS via Instagram, Facebook, Twitter, LinkedIn and YouTube! #KEIS
"Be not afraid of growing slowly, be afraid only of standing still" – Chinese proverb.