Teaching and Learning at KEIS
Kosice International School (KEIS) is committed to high-quality, challenging, international education. Our pedagogy brings together the latest international research, 21st-century teaching techniques and technology-enhanced learning (TEL). 
Primary School
The IB PYP is based on inquiry-based learning and student-led action (agency). The curriculum is a student-centred programme that provides a foundation to educate children as internationally-minded, global citizens who strive to make the world a better place.
Inquiry-based learning
KEIS children 'inquire, question, wonder and theorise about themselves, others and the world around them' (International Baccalaureate Organisation, 2018, p. 1, 2018). They are keen and inspired to observe and explore.
Inquiry in teaching and learning is a process and structure that is designed by the educator to facilitate learners' access to knowledge, facts, information about a wide range of ideas and opinions, which are discovered and investigated by students in a collaborative environment. A simplified, continual process of reflect-choose-act is a cycle that helps structure learning that is meaningful, motivating, relevant and useful for the 21st century.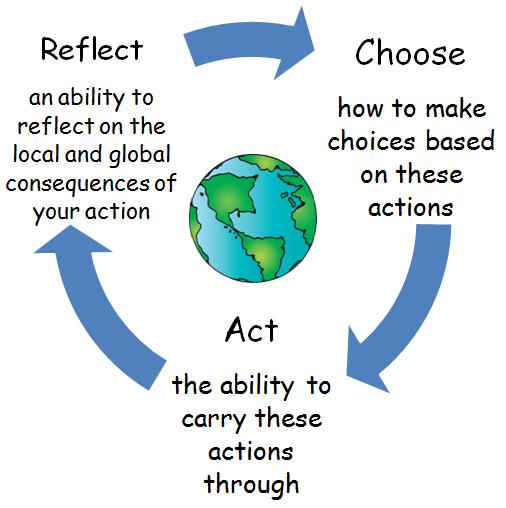 Student agency
Across all aspects of the PYP at Kosice International School, children learn through the concept of learner agency:
'PYP students with agency use their own initiative and will, and take responsibility and ownership of their learning. They direct their learning with a strong sense of identity and self-belief, and in conjunction with others, thereby building a sense of community and awareness of the opinions, values and needs of others' (p. 1, 2018)
In supporting the Learner, the Learning Community at KEIS promotes agency that helps children to develop important skills and attributes (in particular the IB Learner Profile). Some examples of these skills and attributes are: critical and creative thinking, independence, confidence, perseverance, self-management and organisational skills.
With a supportive Learning Community, students gain a stronger sense of self-efficacy and deepen their learning through the relationships built within the classroom and broader community.
References:
International Baccalaureate Organisation (2018) 'The Learner', Petersen House, Cardiff, UK.
Ridgewood Primary Years Programme (nodate) 'The Action Cycle', Ridgewood Primary School, USA [image], Available at: http://p2cdn4static.sharpschool.com/UserFiles/Servers/Server_2947159/Image/Action_Cycle.jpg Accessed on 23 March 2020
Middle School
At KEIS, we believe in student-centered project-based learning. Our middle school programme strives to incorporate learning engagements and assessments that align with these learning philosophies and that of the IB framework.
In the classroom, teacher enlist a multitude of approaches to teaching such as hands on learning, group work, individual work, presentations, and research to create a learning environment wherein students have agency in their classes. Fostering student interest and curiosity, while still rigorously delivering subject specific content, allows for students to develop their learning skills and prepare for higher education.
Our assessments follow the IB MYP objective standards. To foster an inclusive education environment, students demonstrate their learning through various methods. Projects as well as exams, presentations, essays and scenario-based questions are all utilized in order to measure the progress of students. Consistent feedback is provided to all students throughout the learning process as well as formative and summative assessments.
Subjects offered in the Academic Year 2023/24 – Semester 1
| | |
| --- | --- |
| Subject | Contact Hours |
| Language and Literature – English | 5 |
| Language and Literature – Slovak | 5 |
| Language Acquisition – Spanish | 2 |
| Integrated Sciences | 4 |
| Integrated Maths | 4 |
| Individuals and Societies | 3 |
| Physical Health Education | 2 |
| Visual Arts | 2 |
*Design will be offered in Semester 2
We also offer the weekly course Approaches to Life and Learning (ALL) for students in the middle school program. This course specifically focuses on developing life skills that will support student achievement throughout their time at KEIS and beyond. ALL is intentionally designed to foster life-long learners that are prepared with 21st century skills. Furthermore, this course will also offer guidance regarding the middle school students' Community Project and Personal Project.