Composite Classes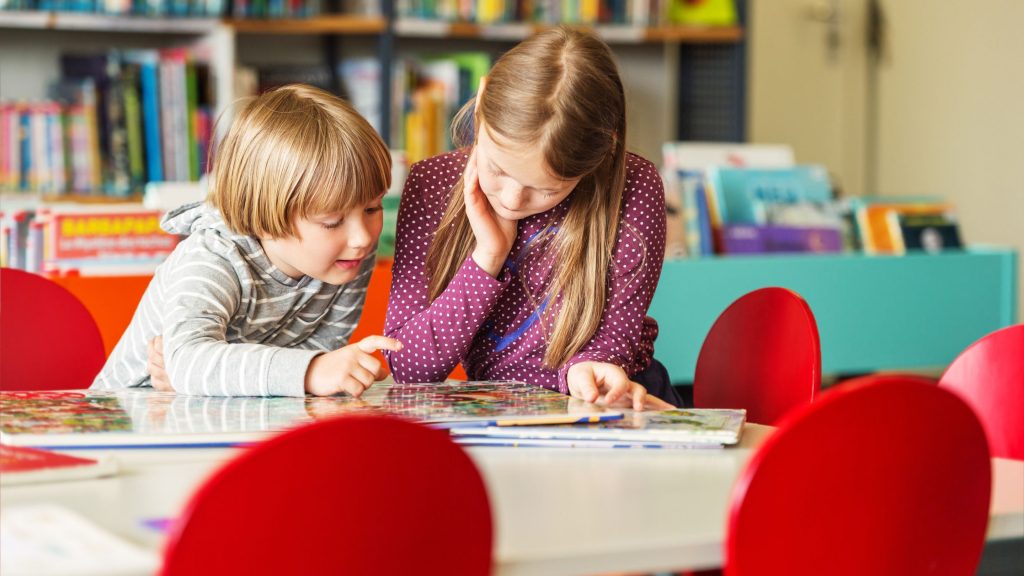 As the first international primary school in Eastern Slovakia, there is much to learn and understand about what the International Baccalaureate (IB) Primary Years Programme (PYP) has to offer to you and your child.
Košice International School (KEIS) is the newest school in the region, opening for the first time in September 2020. KEIS's state-of-the-art facilities and specialised teachers will be able to provide Košice with the breakthrough in quality education that it has long needed and deserved.
In the early stages of a brand-new school, it is difficult to know exactly how many students and what age groups there will be. Luckily, the philosophy of the IB can successfully be applied to and thrive with 'composite classes'. Composite classes are created by combining two year levels into one class group with one teacher.
We understand that, as parents, this may sound strange and even raise concerns as to whether this arrangement would provide your child with a below-par education or cause him/her to feel excluded. This would be true in a traditional school setting.
However, this is not the case at all at KEIS. First of all, there are a variety of tangible benefits of composite classes.
1. Differentiation is the act of taking a concept being taught universally to all students within a class and creating related tasks at varying levels of complexity. This is something which experienced teachers, and those who work in composite classrooms, can do exceptionally well.
When differentiating instruction in this way, teachers are providing for the needs of students at multiple levels of understanding at the same time, which in turn allows students to see clearly not only where they are at but also where they are going.
2. Students gain a deep and broad learning experience with diverse student groups. This is highly beneficial to their personal, social and emotional development, and it helps strengthen and develop the whole child.
3. The support provided by KEIS to all our families is personalised and caring. In the early stages of the birth of the school, KEIS has the ability to provide holistic learning support opportunities for composite classes. KEIS members are open and available to speak to everyone, and having smaller class sizes provides that unique shaping of your child's education.
4. KEIS has begun its journey as an IB PYP candidate school. This fact alone ensures that the type of education KEIS delivers is a learning environment that thrives with this kind of diversity. The IB PYP is the leading education system in the world, focused on diversity, respect, tolerance and empathy. PYP teachers at KEIS are well-experienced, skilled and knowledgeable on how to cater for every child's needs and abilities in diverse student groups, no matter what age or year level they may be.
The Košice community will greatly benefit from how KEIS is designing the school infrastructure and environment to meet the demands and needs of modern learners.
For more information, follow KEIS on LinkedIn, Instagram, Twitter and Facebook!
References
Edutopia (2018) 'Reading Buddies', [image] https://www.edutopia.org/article/reading-buddies