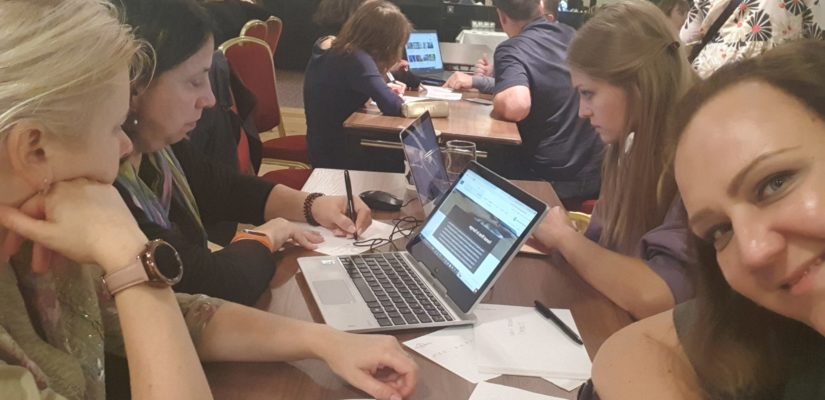 KEIS took part in the EU Erasmus Programme
Not only our students but also teachers are learning every day and undertaking a wide range of training and professional development events. Recently Ms Lucia participated in the Erasmus course in Dublin in CLIL methodology, and currently, she, with the whole staff, is applying their knowledge to everyday teaching. Our school became a participant in the Erasmus programme, and this way arose for KEIS many opportunities for student exchanges, teacher job shadowing, exchange and many pieces of training on an international basis. 
Nielen študenti, ale tiež učitelia sa na dennej báze vzdelávajú a zúčastňujú sa rôznych podujatí, ktoré im pomáhajú v profesionálnom napredovaní a rozširovaní odborných zručností. V uplynulom období naša kolegyňa Ms. Lucia participovala na Erasmus školení v írskom Dubline s témou CLIL metodológia a v súčasnosti spolu s celým tímom aplikujú získané poznatky v každodennej praxi. Naša škola sa stala súčasťou Erasmus programu a tým sa pre KEIS otvárajú široké možnosti na študentské medzinárodné výmeny, učiteľské odborné pozorovania a posluchy. Spektrum aktivít dopĺňajú tiež príležitosti pre učiteľov zúčastňovať sa na vzdelávacích školeniach a kurzoch na medzinárodnej úrovni.