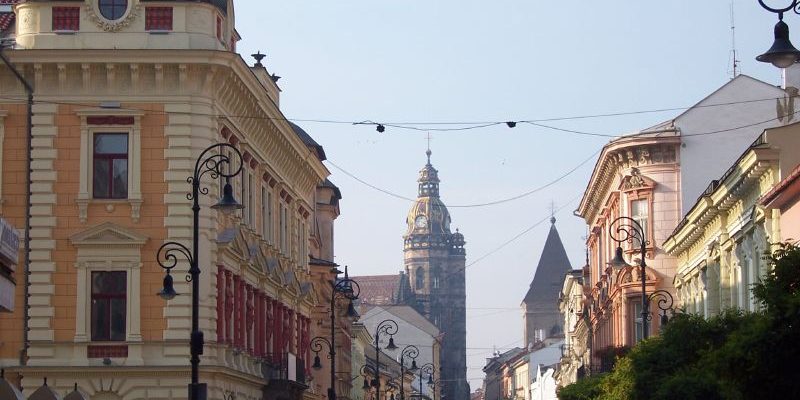 We are the first international school inside the growing region of eastern Slovakia. The influx of FDIs to Kosice and the neighborhood helped the city to expand its cosmopolitan roots as it always been the crossroad of civilizations and religions of West and East.
Rich history and multicultural present.
Today, patriotic Slovak locals, lively Hungarian minority, the strong presence of higher education with its dozens of thousands university students together with flair brought by ex-pats usually employed by newly arrived corporates and entrepreneurial attitude of citizens created unusual positive-feeling mixture – hardly to be seen in any other central European location. This doesn't come on the contrary with the truly historical feeling you can get once you step-in to old Main Street. It is crowned by medieval cathedral – biggest roman-catholic church in eastern Europe. You can admire it from many open-air caffes and patisseries dotting both sides of this unusually wide and long road – accessible today solely by pedestrians and cyclists.
But the city itself is only the beginning – in surrounding eastern Slovakia you will find an unbeatable mixture of historical cities including UNESCO World Heritage sites and natural wonders. One of them is unique cave region "Slovak Karst" full of underground treasures easily accessible by visitors or mountainous area just on the city-outskirts crisscrossed by hiking and cycling paths. You will utilise the hilly parts also in winter thanks to plenty downhill and cross-country skiing opportunities. The weather in Eastern Slovakia will give you the chance to enjoy both real sunny summer, when from June to August the temperature often exceeds 30 C degrees and snowy and frosty winter from December to February.
It is also a perfect place to stay – with its decent cost of food (you can easily spend not more than 5 euro per 3 courses lunch and not more than 10 euro for dinner with a drink) and accommodation. Shops in malls are open 7 days a week from 10am to 9pm, while supermarkets usually operate from 6am to 9-10pm. Public transport will drive you anywhere in the city for less than 1 euro per ride or you can easily get used to widely available bike-sharing or electric motorbikes and e-cars sharing. The city is also easily walkable – you just need 10 minutes to get from one end of the city-center to another with no safety concern either day or night. In fact, the levels of street violence are much lower than in any of the capitals of the western world.
If you look at basic city infrastructure, you can be surprised by the number of institutions typically available only in much larger places. If we talk about culture, there is seat of State Theatre (opera and drama), State Philharmony, State Technical Museum all occupying beautiful well-preserved historical buildings. Other important sites are Kunsthalle, and lovely renovated ex-army barracks area Kulturpark. Lot of foreigners visit well-known alternative scene place – Kulturfabrik Tabačka located in former tobacco factory. Investments into cultural establishments brought by the Year of European City of Culture in 2013 even expanded the offer for fan of any culture style.
As for medical services, there are 3 big hospitals including university hospital and largest privately managed modern hospital in the country. Full medical treatment is for free – included in the health insurance. Skill-set and availability of all kind of medical specialists is comparable to any western country. Pharmacies are widely available.
There is international airport 15 minutes drive from the city with daily connections to London, Vienna, Prague and Warsaw, while dense train network can bring you with numerous speed trains to Slovak capital Bratislava, twice daily to Budapest, for skiing and hiking lovers there is High and Low Tatras mountain region just 1,5hour far from Kosice.